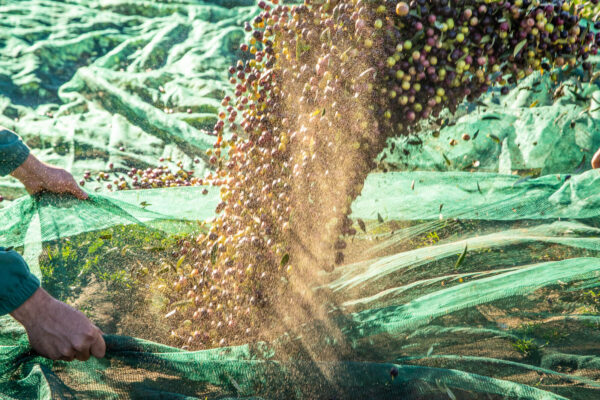 olive Oil and health
A good olive oil does not only have positive effects in the kitchen. Numerous studies have shown that it also contributes positively to people's health and well-being.
The cardiovascular benefits of high-quality extra virgin olive oil are well known. It is no coincidence that Mediterranean peoples suffer a lower level of heart disease than those of Northern Europe or North America where pro-capita consumption of olive oil is lower. Cholesterol levels significantly diminish when animal fats are replaced by vegetable fats, particularly those contained in olive oil that do not generate "bad" cholesterol (LDL) but facilitate the formation of "good" cholesterol (HDL). Thus, extra virgin olive oil actively contributes to reducing excessive cholesterol.
Beneficial health effects
The beneficial health effects of extra virgin olive oil are mainly due to the antioxidant action of some of the oil's constituents, such as monounsaturated fatty acids (particularly oleic acid present in high concentrations), tocopherol (vitamin E), and polyphenol compounds.
The vitamin content of olives changes depending on the olive variety and the degree of maturity of the olives. Regardless of the quantity, olive oil naturally contains vitamins A and E.
The abundance of vegetable fats guarantees a more balanced growth in children by helping cell tissues to assimilate those substances that are indispensible to growth.
Organic Olive Oil
Organic production consists in an overall system of management of our agricultural enterprises based on a combination of best environmental practices, a high degree of biodiversity, the safeguarding of the environment, the application of strict principles governing the wellbeing of animals, and thus a production obtained with natural materials and processes.
Fonte Cupa is the Farchioni family's organic farm business, and it focuses on the cultivation and processing of olives and Umbrian PDO organic extra-virgin olive oil. All of the farm's 60 hectares of olive groves are managed on organic lines, and are situated in the Umbrian Protected Designation of Origin (PDO) area, far from cities and pollution.
To complete our range of 100% organic extra-virgin olive oils from Italy and abroad, we have selected and certified a number of other agricultural enterprises which, over time, we have come to trust to the point where we use their organic olive oil to make some of our best CasolareBIO products.
Unfiltered Olive Olio
Certain consumers prefer foods that fall into the "wholefood" category, including unfiltered olive oil with its natural turbid appearance. The olive oil production process ends with a product containing tiny particles of olive that give raw, unfiltered oil its classical turbid appearance. In the case of certain of our products, we have chosen not to filter the freshly-milled oil.
The presence of these particles should not be considered a defect, indeed, in a certain sense they are the proof of the oil's authenticity.
Cold-pressed Olive Oil
The best way of producing extra-virgin olive oil is by mechanically pressing the olive paste using an extraction system operating at temperatures below 27°C.
This excellent working method results in a product that is rich in fragrance and polyphenols, and authorises the labelling of the products as "Cold-pressed".
The containment of the temperature when extracting the oil from the olives limits any changes in the oil's organoleptic characteristics, enhancing the product's fragrance and avoiding any decay of its chemical-physical characteristics.
Some clarifications
Some clarifications should be made. As regards commercial and purity standards, in relation to the filtration process, no significant effects are discernible. Unfiltered olive oils, and thus the "turbid" or "hazy" varieties, when compared to oils from the same batch that have subsequently been filtered, on average contain a higher concentration of polyphenols, and the quantity of phenolic compounds removed during the filtration process varies, depending mainly on their initial content in the product.
On the other hand, it should be pointed out that the phenolic substances that remain in the solution after filtration are more stable. Other compounds of interest from the health point of view, such as phytosterols, squalene, and tocopherols, are not affected by filtration, and from the point of view of the volatile compounds responsible for the oil's aroma, filtration does not have any direct effect.